Meet the Team
At Platinum our greatest strength is our staff. All of our coaches have vast experience in their chosen fields, allowing us to match the coach to the project. In addition, many of our coaches are bi-lingual, in some cases tri-lingual. All of our coaches, whether International or Japanese have experienced living and working in different countries, enabling an advanced understanding of the cross-cultural challenges faced in the modern day business world.
Personal Profiles
Andrew Abbey, Lead Facilitator and Coach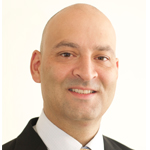 Andrew is a leadership skills coach, trainer and program director who has worked in Japan since 2002.
During his time he has worked with staff at a vast range of blue-chip organizations including Facebook, Takeda, ABN AMRO, WANO, Cartier, ABeam, Bose, Terumo, BNP Paribas, Medicines sans Frontieres, ANA and the Japanese House of Representatives.
At Platinum he is involved in all aspects of the company including client relations, program design and training/coaching delivery. In addition to delivering Platinum's custom courses, Andrew is certified as a Prosci Change Management Practitioner, a Marshall Goldsmith Stakeholder Centered Coach, and a Points of You Practitioner.
In addition to his role as representative director of Platinum Training Consultants, Andrew is also a professor at Kenichi Ohmae Graduate School of Business, lecturing to MBA candidates on globalization. He is an active member of several NPOs including Place to Grow and YouMeWe, and is the vice-chair of the KIWL charity fundraising group.
Tanja, Facilitator and Coach

Tanja MA, is a consultant, facilitator and coach focused on helping multi-national companies and individuals to develop globally transferable skills. She has lead workshops on topics including business acumen, time management, negotiation, presentation and cross-cultural communication, and conducts coaching sessions in English, German and Japanese for clients in the financial, IT, pharmaceutical and consumer goods industries in Tokyo and Asia.
Tanja became the first foreigner certified by the Japan MBTI association as a qualified user (Step I and Step II), is a certified DiSC Consultant, and is also a certified Global Readiness® Guide. In addition to her role at Platinum, she lectures on international negotiation at Kenichi Ohmae Business School in their Global MBA program.
Hiroaki, Facilitator and Coach

Hiro is a leadership skills coach, soft skills trainer and executive mentor. His passion for the power of improvement through self-awareness has led him to work on a wide variety of coaching projects in Japan and overseas, and he has spent extended periods living in Norway, Chile, Costa Rica and the Phillipines.
He specializes in conflict management, organizational development and team building and has delivered over 500 hours of coaching to CEOs, entrepreneurs, and employees of global organizations. In 2015 he was selected by the Cabinet Office of Japan to facilitate for "The Ship for World Youth Leaders" global leadership development program.
Hiro recently completed a Masters course in Peace and Conflict Studies at the United Nations University for Peace.
Ryo, Facilitator and Coach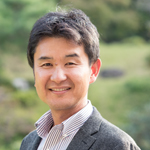 Ryo is a trainer, attorney and entrepreneur focusing on global business in Japan.
Ryo entered the training field following a successful career at Seiko Epson Corporation where his career landmarks include 11 years supervising Global Sales & Marketing of printing solutions, and three years as Organizational Development Project leader. His time at Epson included spells in the United Kingdom and The Netherlands, where he developed his interest in cross-cultural communication.
Since entering the training arena he has specialized in in EQ development, cross-cultural communications, sales, and team building. He is a SEI certified EQ assessor and organizational diagnosis consultant.
In addition to his training work with Platinum, Ryo is a labor & social security attorney and the Managing Director of Convince-I K.K., a boutique consultancy which helps foreign companies establish in Japan.
Jennifer, Facilitator and Coach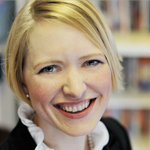 Jennifer is a facilitator and coach with over 15 years of business experience in Japan in roles covering Learning & Development, Marketing, Sales Operations and Sales. Her training specialities include assisting Japanese executives in transitioning from domestic to global roles, high-impact presentation training, and mindfulness coaching.
Jennifer is passionate about developing women's participation in the workforce, and is the founder of a monthly "LeanIn Circle" for foreign working mothers in management roles.
In addition to her role at Platinum, Jennifer works as an independent facilitator and executive coach, helping her clients to create and communicate change in their professional lives.